BEHIND THE RUNWAY: PARTNERS IN STYLE
The fashion calendar is full of do-not-miss events, but there's definitely one that takes priority: New York Fashion Week. Twice a year, along with Paris, London and Milan, it's the place the world's trendsetters assemble to spot the next season's hottest looks in style and beauty. So back in 2006 when we were looking for a more profound way to express how deeply rooted our ideas and values were with the world of fashion, there was only one place for TRESemmé to be: the front row.

More than just sponsors

TRESemmé isn't about passive style—we want to empower people to take control of their hair destiny—so we were never going to be passive sponsors. As official hair care sponsors of New York Fashion Week for the past 10 years, we've been involved with 75 shows in New York, plus 28 global shows across five seasons.
We're more than simple sponsors. We're backstage setting next season's hottest trends. We're on-site connecting with consumers socially and digitally. Whether it's TRESemmé Lead Stylist Jeanie Syfu and her team using our portfolio of professional-quality products to create the hottest hair looks at shows like Naeem Khan and Alice + Olivia; or collaborating with MAGNUM for Rebecca Minkoff and pushing the boundaries of the traditional backstage environment: TRESemmé is an integral part of what makes New York Fashion Week tick.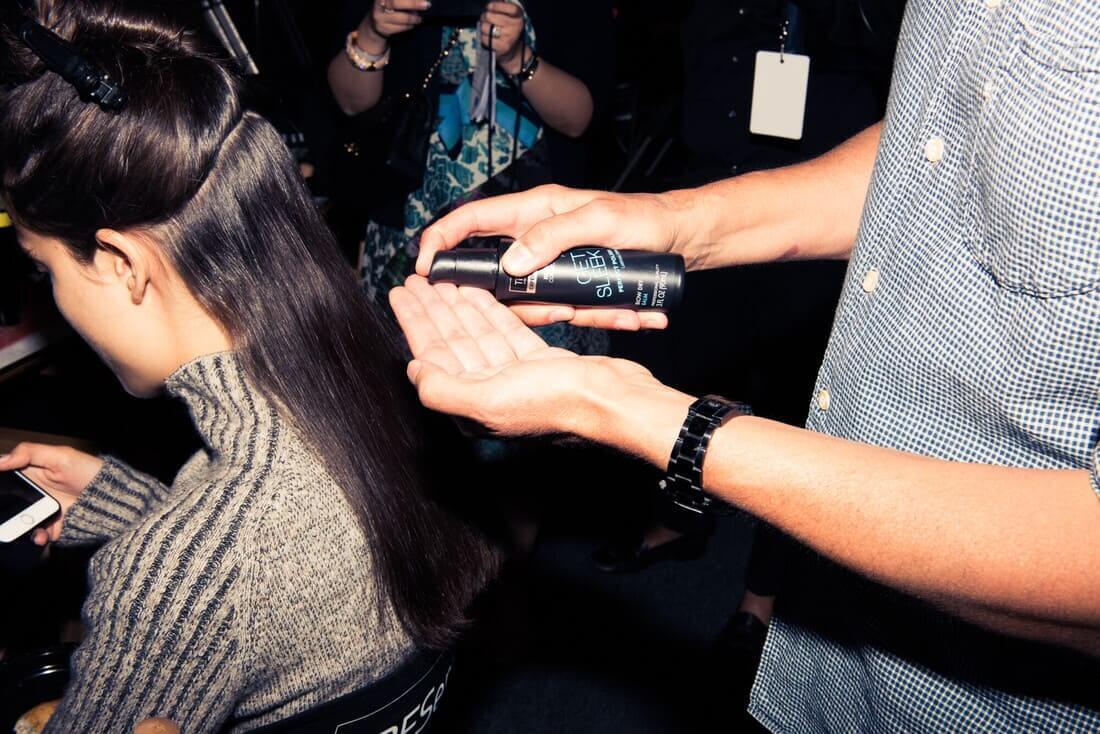 Street style and influencers
But it's not just the designers that we connect with at New York Fashion Week. We want to make the event more accessible to women worldwide, inspiring them to play with their personal style and adopt the latest looks from the catwalk to everyday. And it's the top style and beauty influencers who get busy blogging, snapping, and spreading the word with their followers that help make it happen.
To help bring the glamour of New York Fashion Week a little closer to home, TRESemmé invited five of our favourite social influencers to head backstage and share exclusive behind the scenes content of TRESemmé hairstyles with their followers for Spring/Summer 2017. What's more, our selected style tribe chronicled their hairstyle during the event, sharing tips and tricks on how to recreate the look at home.
Our pop up styling salon
And we didn't stop there. To celebrate our 17th season as official hair care sponsor of New York Fashion Week, September 2016 sparked the creation of the TRESemmé professional styling salon — located at Moynihan Station — to offer guests complimentary hair styling and touch-ups using our diverse portfolio of backstage-approved products. And of course, we gave them samples of our latest innovations to nail the look from home, too.
Trends change. Fashion evolves. But style is forever. And whatever fabulous, forward-thinking looks designers send strutting down the runways of New York Fashion Week, TRESemmé will be there to make sure not a strand of hair is out of place.