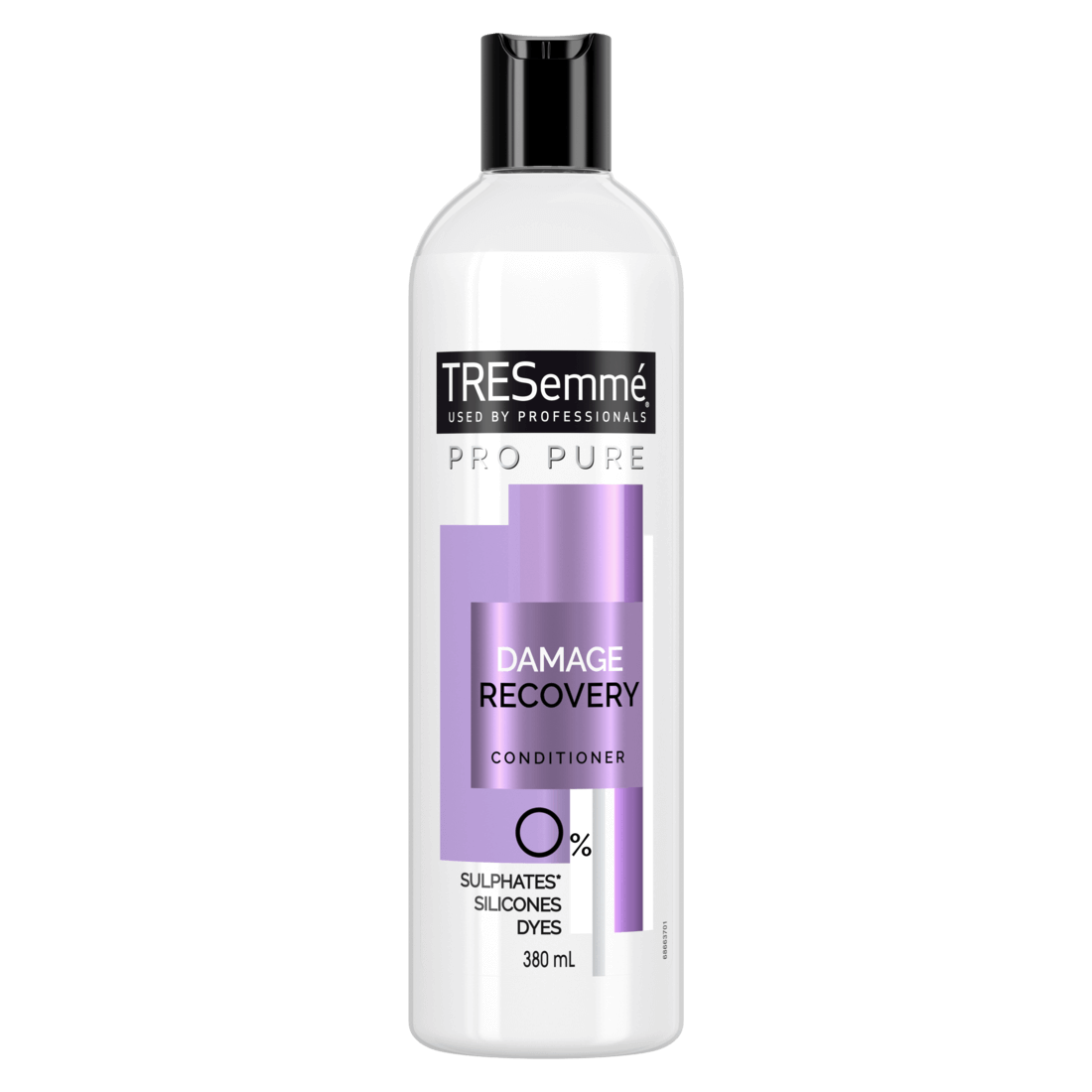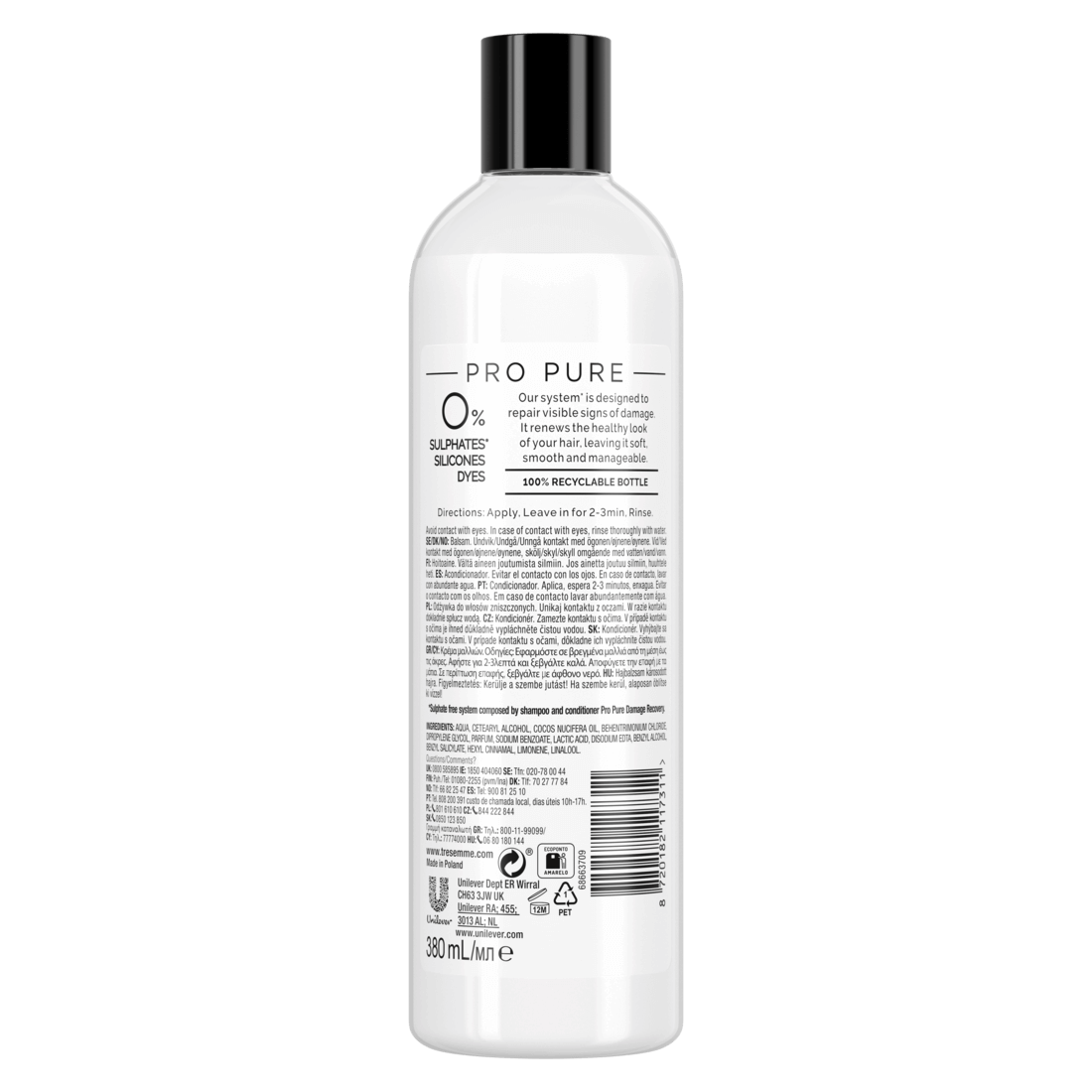 Pro Pure Damage Recovery Conditioner
Formulated with 0% sulphates, silicones and dyes, the Tresemme Pro Pure Radiant Colour system* is designed to cleanse and nourish your hair 
Looking for a more natural way to gently cleanse, nourish, and visibly repair damaged hair without sacrificing professional-quality results? Formulated with 0% sulphates, silicones and dyes, the Tresemme Pro Pure Damage Recovery system* is designed to do exactly that. Enriched with coconut oil, a natural moisturiser, Tresemme Pro Pure Damage Recovery Conditioner uses our most gentle yet highly effective formula to penetrate inside the hair, offering professional results without compromising on the quality of conditioning. At Tresemme, we've always believed that style is an important part of who you are, and embracing your personal style helps you achieve whatever it is you set out to do. Tresemme's expertise in professional-quality hair care and styling products means that everyone can achieve salon results at home and own their personal style. Every choice we make is informed by our brand values and the latest salon trends. Our unique formulas are the result of years of consumer and scientific research, with every ingredient having been carefully selected to ensure your hair receives the best possible care and end look. Tresemme's entire portfolio is globally approved by PETA, so you can own your personal style whilst knowing that we do not test on animals. *Pro Pure Damage Recovery sulphate free shampoo and conditioner system
To keep damaged strands at bay and leave your hair feeling soft, smooth and manageable, start your routine with Tresemme Pro Pure Damage Recovery Shampoo. Then, squeeze a generous amount of Pro Pure Damage Recovery silicone free conditioner into the palms of your hands and distribute evenly through damp hair, focusing on ends to mid-lengths first, and work any remaining conditioner up toward the roots. Leave on for 2-3 minutes, then rinse thoroughly. Style with your favourite Tresemme styling products as needed.
Formulated with 0% sulphates, silicones and dyes, the Tresemme Pro Pure Radiant Colour system* is designed to cleanse and nourish your hair
Aqua, Cetearyl Alcohol, Cocos Nucifera Oil, Behentrimonium Chloride, Dipropylene Glycol, Parfum, Sodium Benzoate, Lactic Acid, Disodium EDTA, Benzyl Alcohol, Benzyl Salicylate, Hexyl Cinnamal, Limonene, Linalool.