PROTEIN VS. MOISTURE TREATMENTS
Investing in a good hair care regime is essential for keeping your locks bouncy, shiny and healthy. But what is the difference between a moisture treatment and a protein treatment? And when should you be using them?
We all have different hair types and therefore there is no one-size fits all recommendation to keeping your hair moisturised and strong. So here is the breakdown between the two most common elements required for happy hair: Protein and Moisture.
Protein
Our hair is made up of the same stuff that makes cow hoofs, animal horns and fingernails: Keratin. This protein strengthens our hair and enables hair growth, because it minimises hair breakage. If you suffer from hair loss or breakage, especially if you relax, peroxide or dye your hair, you probably need a protein boost. BUT! If you use too much protein, your hair can lose flexibility and become brittle, so be careful you don't overdo it. Try the TreSEMMÉ Keratin Hair Mask every once and a while to keep your locks smooth and shiny.
Moisture
Your hair soaks up moisture like rain in the desert. But, like the desert, if it rains too much, the ground can become a soggy mess. Moisturising your hair should be approached with caution because it's easy to overdo it. Over-moisturising your hair will affect its elasticity and could lead to breakage and hair damage. Give your hair a regular dose of moisture (without drowning it) by applying TreSEMMÉ's moisture rich conditioner for 10 minutes and give it a good rinse to make sure your hair doesn't look oily afterwards.
Like anything in life, too much of a good thing can be bad. So it's all about experimenting with your hair to see what hair care routine works for you. Share your hair stories and join the conversation.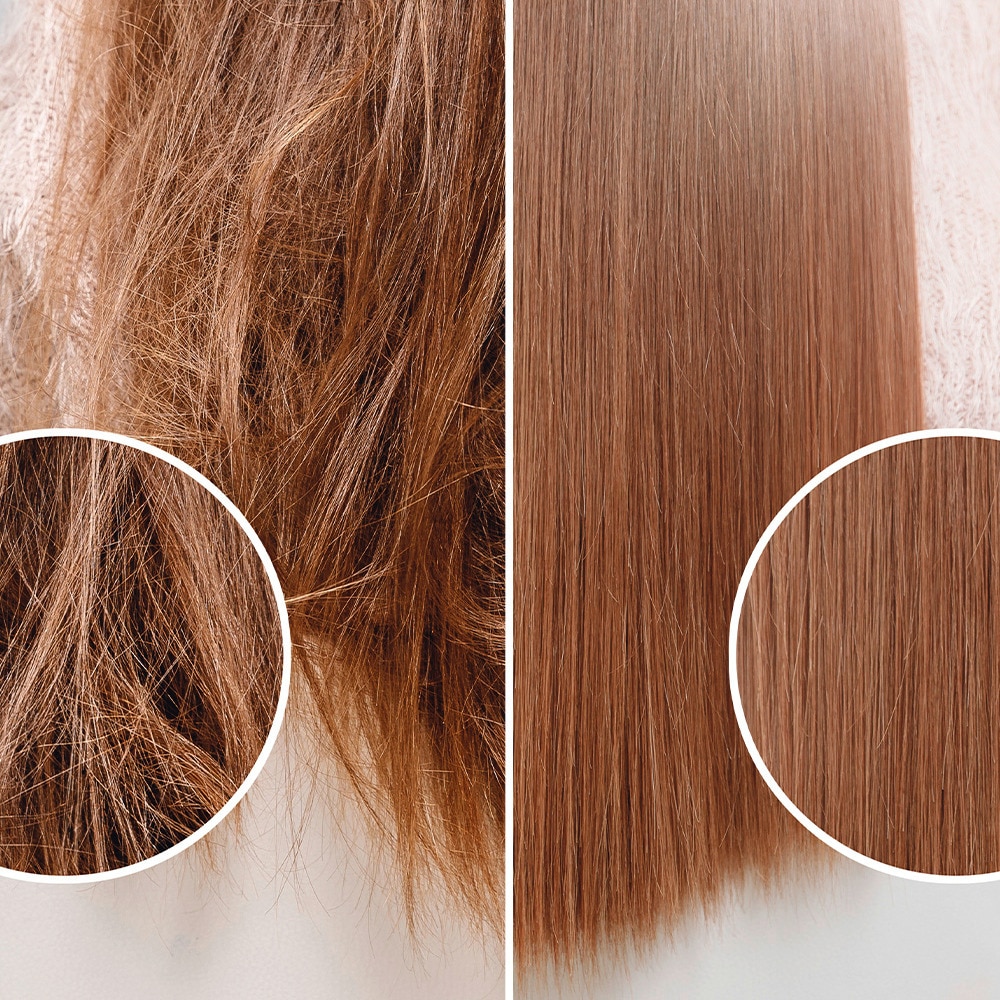 Too much or too little - don't overdo it!
Is there such a thing as too much moisture?
Absolutely. Too much moisture in your hair can cause hygral fatigue. This is when the cuticle is damaged due to excessive moisture entering and exiting the hair cuticle. High-porosity hair is much more likely to experience hygral fatigue. This is due to the fact that its open cuticles allow more water to penetrate the hair cuticle. Low-porosity hair has closed cuticles and therefore it has a harder time letting water in (and out). This makes it unlikely to experience hygral fatigue. To combat this, you would need a protein treatment rather than conditioning treatment.
Is there such a thing as too much protein?
Too much protein is commonly seen, especially in those transitioning from processed to natural hair. Hair masks are popular for their intense moisturising properties. They go a little deeper to repair your hair and deliver a higher concentration of nutrients. So do remember that a once weekly application is all that is needed. Speaking of natural, are you currently considering going all-natural? It's important to know the natural texture of your hair to choose the correct conditioning product.