5 Oils To Use On Your Hair For The Ultimate Shine
If you're looking to give your hair a boost of shine or amp up its overall health, then pay close attention to your hair care products. Our experts have rounded up the top five hair oils to look for in their lists of ingredients.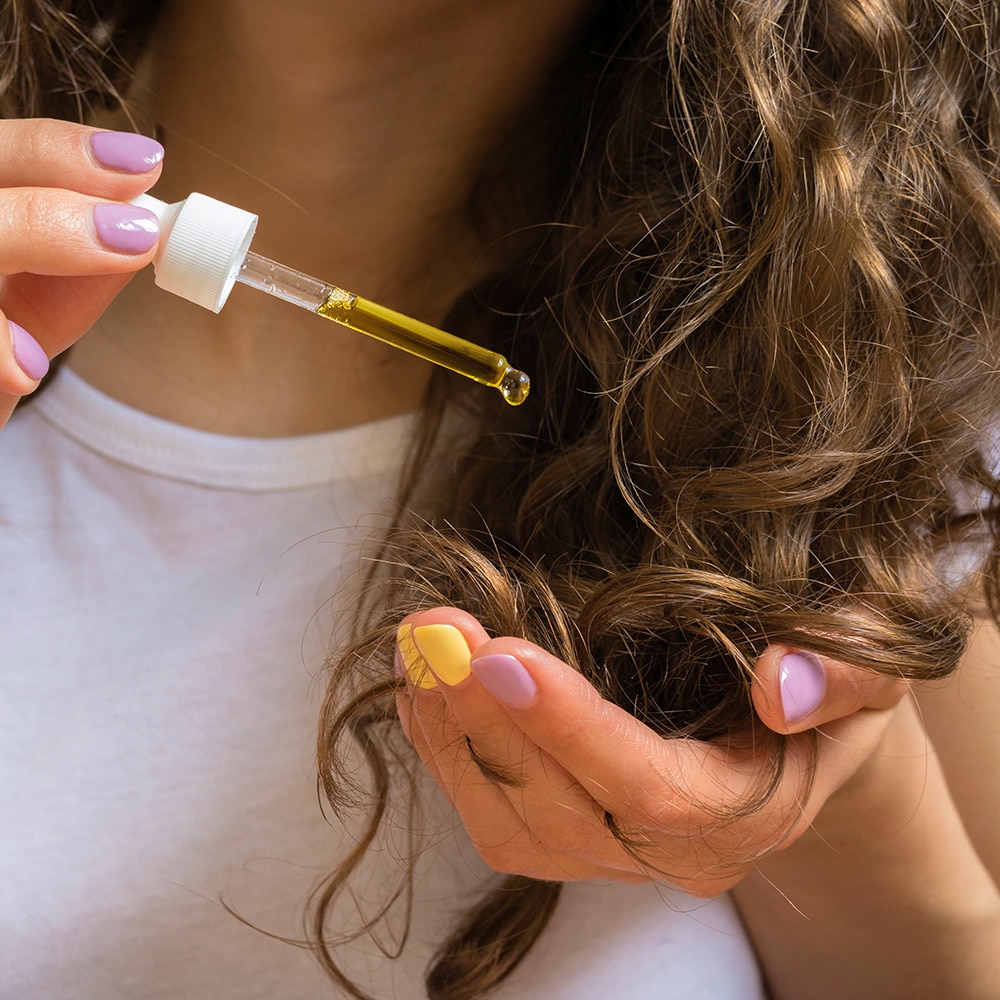 Hair oils can really work wonders. From growth to shine to the overall health of your hair, natural oils are often among the top ingredients. While there are many options on the market, there are a few that have really stood the test of time.
PRO TIP: Look for hair products that feature these top oils in the ingredients list, alongside a blend of other oils or ingredients. Applying the raw oil product alone, directly to your hair, could have the opposite effect and weigh down your locks or cause build-up.
1. Coconut Oil
Extracted from the fruit, coconut oil is one of the more versatile and effective oils for your hair. Coconut oil is packed with a variety of important fatty acids, vitamins and minerals that are essential for healthy, shiny locks. It also can penetrate the hair shaft for optimum hydration.
Coconut oil can be used on all hair types but is especially effective for those who need a boost of moisture, as it assists with your hair's ability to retain moisture. It can also help prevent damage or breakage caused by heat styling, and promote a healthy scalp and hair growth.
The best part? Coconut oil has a gorgeous tropical smell too!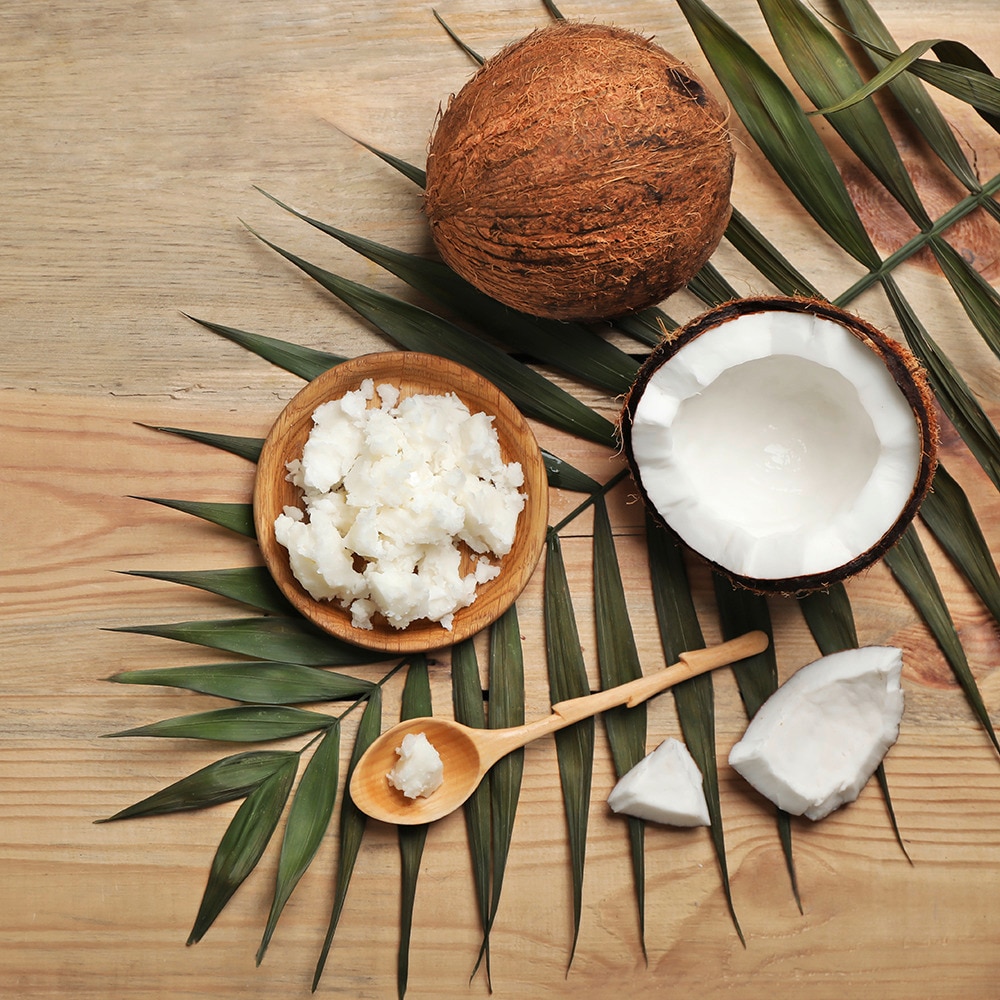 2. Argan Oil

Argan oil is extracted from a nutty kernel, grown on trees native to Morocco. Like coconut oil, argan also boasts essential fatty acids - mainly oleic acid and linoleic acid - that work wonders for your locks -. It is also high in antioxidants such as vitamin E, essential for both your scalp and hair. The properties of argan oil have been shown to assist with your hair's ability to maintain moisture by lubricating the hair shaft.
We love argan oil for its ability to smooth hair and pump up shine! Argan oil's texture is also a little softer than the thick, luxuriousness of coconut oil, making it suitable for those with less thick hair that gets weighed down easily.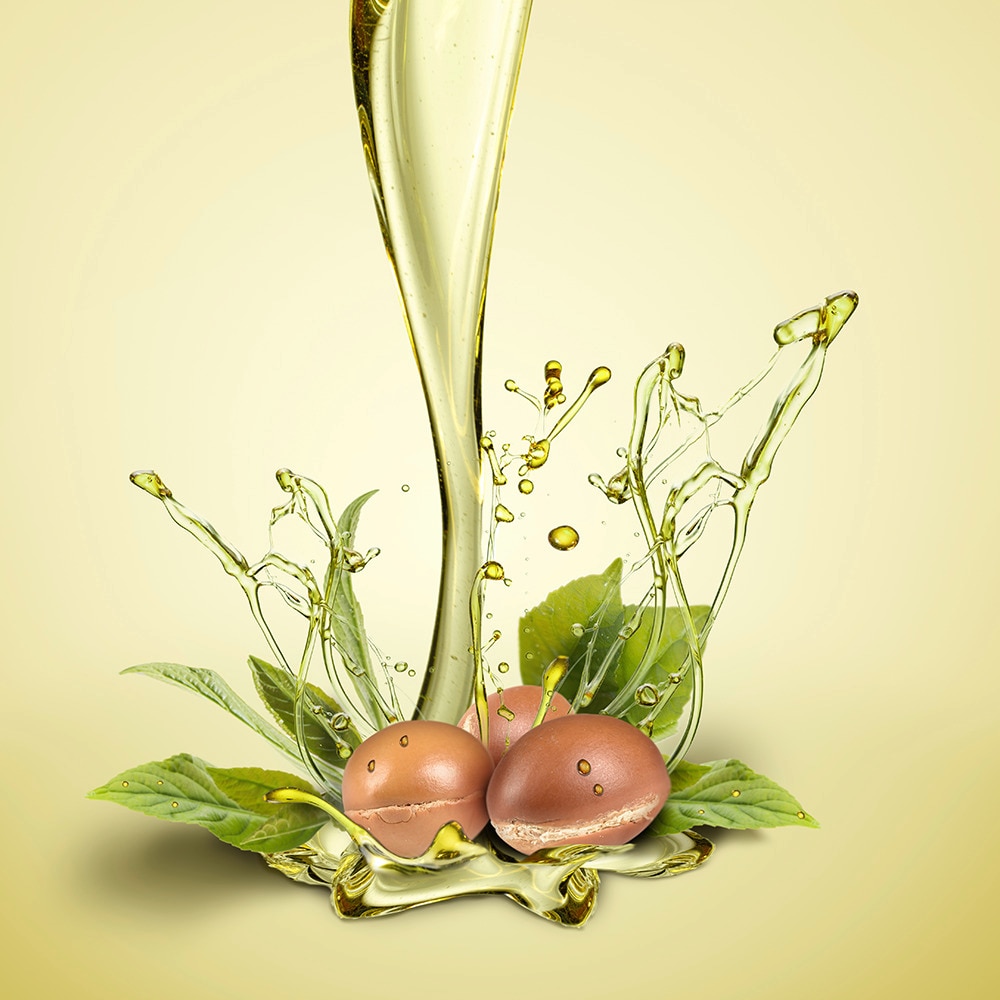 PRO TIP: Keep a variety of hair oils on rotation. This way, you'll be able to test the perfect blends for your locks, while minimising your risk of build-up or "product fatigue."
3. Keratin Oil
Keratin is a protective protein that makes up your hair, nails, and skin. You might have even heard of a keratin hair treatment that leaves your hair smooth and super glossy. This is because keratin oil is renowned for its ability to both nourish and condition your locks. Most people who use keratin oil report having hair that is much easier to manage and style.
Keratin works to repair the structure of your hair, making it stronger and healthier. We love the TRESemmé Pro Collection Keratin Smooth Hair Shine Oil for its non-greasy formula that calms fly-aways and gives a polished look, full of natural movement.​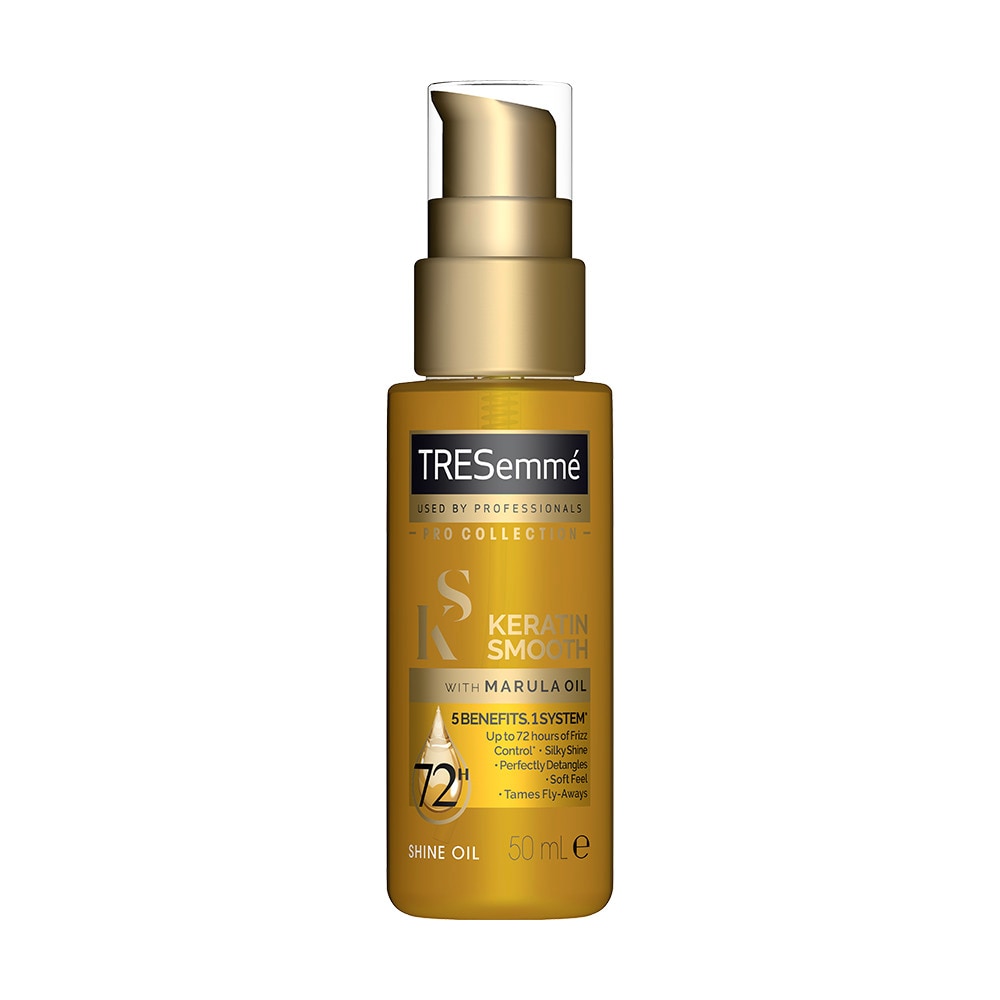 4. Olive Oil
You might think of olive oil as exclusively a cooking ingredient and not something to add to your hair care routine. Extracted from olives through a cold-pressing process, olive oil has both protective and moisturising properties. It is also said to help with dandruff and other scalp conditions.
Olive oil is ideal for those prone to breakage and split ends, or those looking for hair with a sleek and polished finish.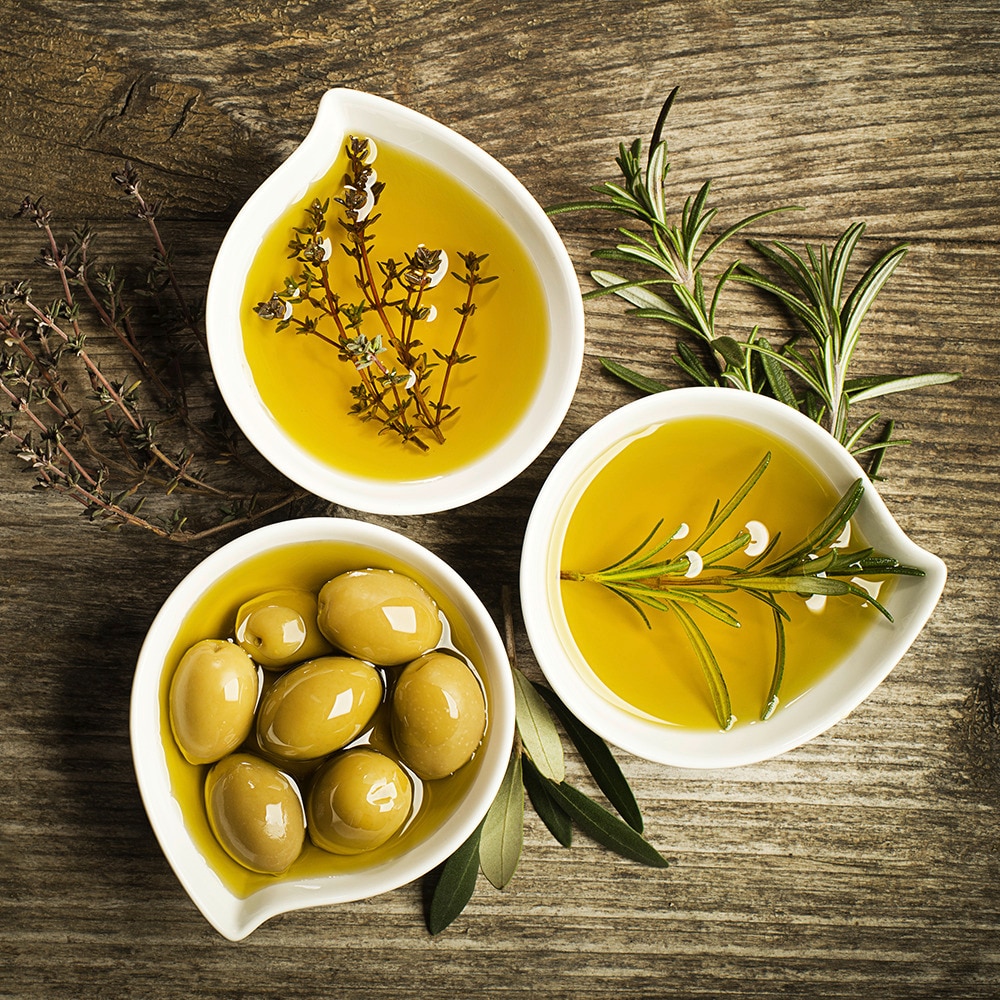 5. Grapeseed Oil
Extracted from grape seeds, this oil is our final contender for the best hair oil as it can help both cleanse and nourish your locks. Grapeseed contains essential fatty acids and antioxidants that aid with overall growth and health. The texture of grapeseed is light enough to work on finer hair, without leaving a heavy or greasy residue.
Grapeseed oil has also been shown to slow down the ageing process of your hair by assisting it with retaining moisture.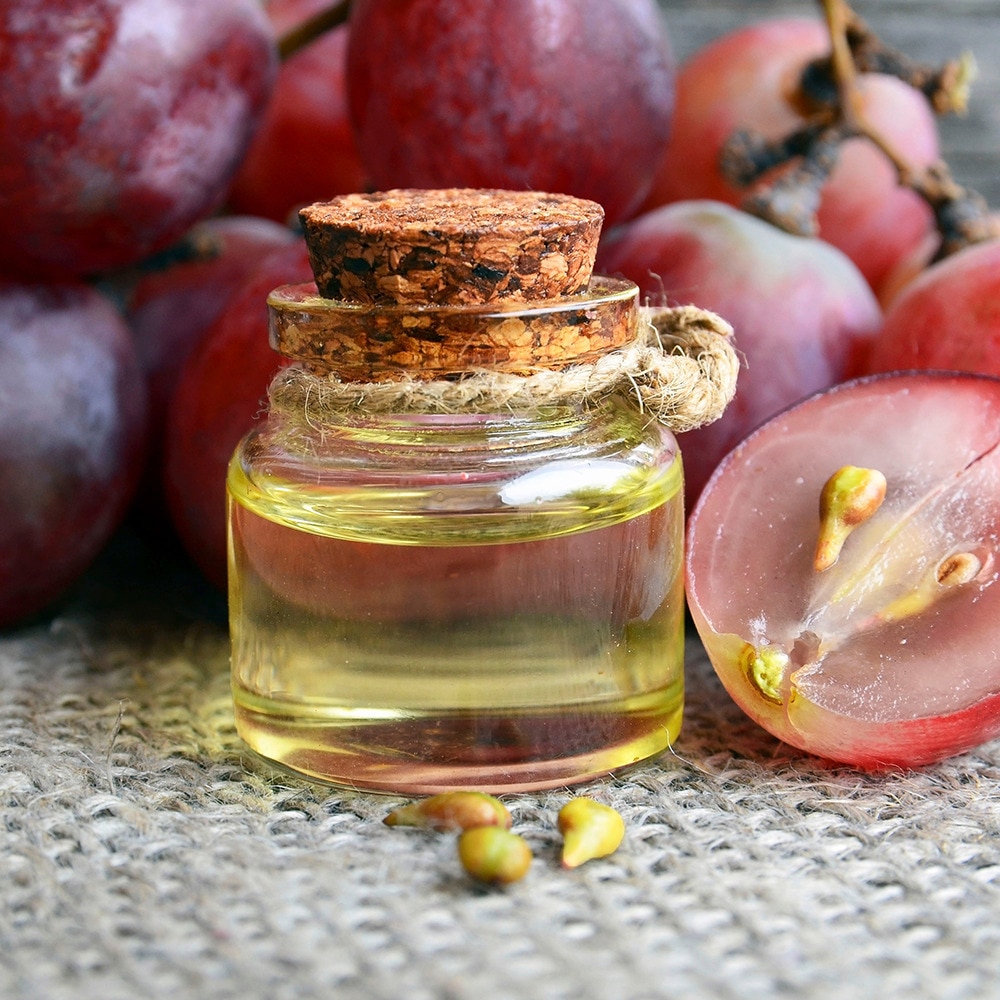 PRO TIP: Different hair oils might suit your tresses better during different seasons. Winter for example, might call for a heavier oil such as coconut while in summer, you might find that the same oil weighs down your locks or makes them prone to grease.
What are your favourite hair oil blends for each season?