TRESemmé: Inside our products
At TRESemmé we believe that style is an important part of who you are and that your personal style can enable you to achieve whatever it is you set out to do. TRESemmé's expertise in professional-quality hair care and styling products means that anyone can achieve salon results at home and own their personal style.
Every choice we make is informed by our brand values and the latest trends – from the stylists and partners we work with, right down to the high-quality ingredients we select for our products.
How we select the ingredients that help you achieve your style
Safety comes first at TRESemmé. We are industry leaders in providing you with professional-quality hair products. Our unique formulas are the result of years of scientific research, with every ingredient having been carefully selected to ensure your hair receives the best possible care. It's our commitment to using the most effective and high-quality ingredients that enables us to be the trendsetting, professional-quality brand that we are today.
Our team of scientists are always innovating and improving our formulations to bring you the best products for you and your hair. With a combined total of 4,000 years of experience in hair care, our experts are at the forefront of science and safety.
Each and every ingredient we use in our TRESemmé products is carefully screened and tested by our scientists as well as being rigorously assessed against the latest scientific research and regulations. We are also proud that our entire product portfolio globally is approved by PETA (People for the Ethical Treatment of Animals), so you can own your personal style whilst knowing that TRESemmé does not test on animals.
Behind the label - the Ingredients we use
We know many of you want to learn more about the ingredients we use. It's only natural to care about what you put on your hair and we want to help you make the right choices.
Let's take a closer look at our ingredients and understand why we use them.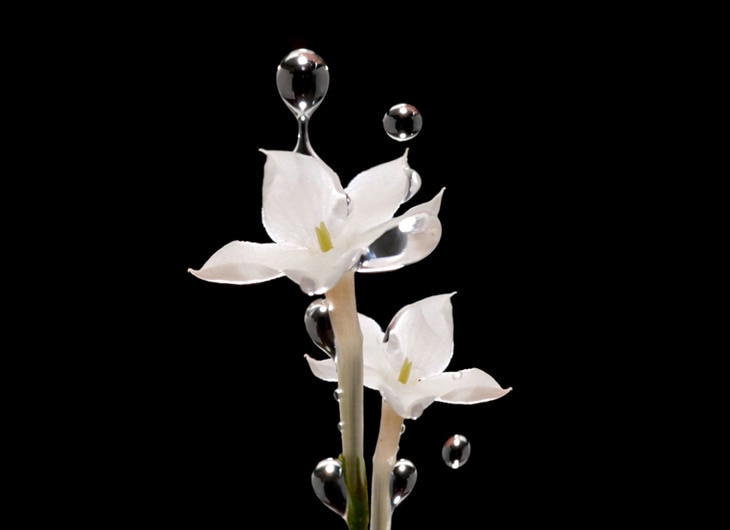 Fragrances
Why do we use them?
Fragrances can make us feel a whole range of emotions and play an important part in our daily lives. The fragrances we use in our TRESemmé products add to the distinctive, professional-quality experience you have come to know and love. We also know the power of fragrance can boost your confidence - making you feel your very best all day, every day.
What do the experts say?
The fragrance ingredients we use in our products are completely safe and meet all the requirements of the IFRA (International Fragrance Association) Standards. They're the 'Fragrance Safety Guardians', and at TRESemmé we always carefully follow their recommendations.
SILICONES
Why do we use them?
Silicones are used in many hair care products. They are an essential ingredient in addressing many hair needs, including conditioning the hair, making it feel bouncier and easier to comb, taming frizz, adding shine, and preventing damage and breakage.
What do the experts say?
Various health authorities around the world and our safety scientists agree that silicones are safe to use. So, the next time someone asks you, "are silicones bad for your hair?" you can safely say no.
If you prefer to use a hair product free from silicones, we recommend using our Botanique Hemp Hydration & Coconut Nourish ranges.
SODIUM LAURYL SULPHATE AND SODIUM LAURYL ETHER SULPHATE (SLS & SLES)
Why do we use them?
Sodium Lauryl Sulphate and Sodium Lauryl Ether Sulphate (SLS and SLES), are important cleansing ingredients, often simply referred to as sulphates. These ingredients are key to giving you that everyday fresh feeling by helping to create a nice lather that effectively removes dirt from your hair.
What do the experts say?
SLS and SLES have an excellent safety record and have been used in cosmetic products for many years. Scientific reviews by the independent US Cosmetic Ingredient Review (CIR) Expert Panel found SLES and SLS to be safe in cosmetics.
While prolonged contact with these sulphates directly on the skin may cause some people to experience irritation, we only formulate our products so that they give you the satisfying lather you need, with minimal chance of any irritation.
If you prefer to use a hair product free from sulphates, we recommend using we recommend using our Botanique Hemp Hydration & Coconut Nourish ranges.
ALCOHOL
Why do we use it?
We use alcohol in a number of our hairspray products. Alcohol is needed to help provide the perfect hold for your hair style without compromising on its natural movement.
Some people prefer to use alcohol-free hairsprays as, when used in high concentrations, it can dry out the hair. However, we use minimal amounts that evaporate quickly in order to reduce the chance of hair becoming dry.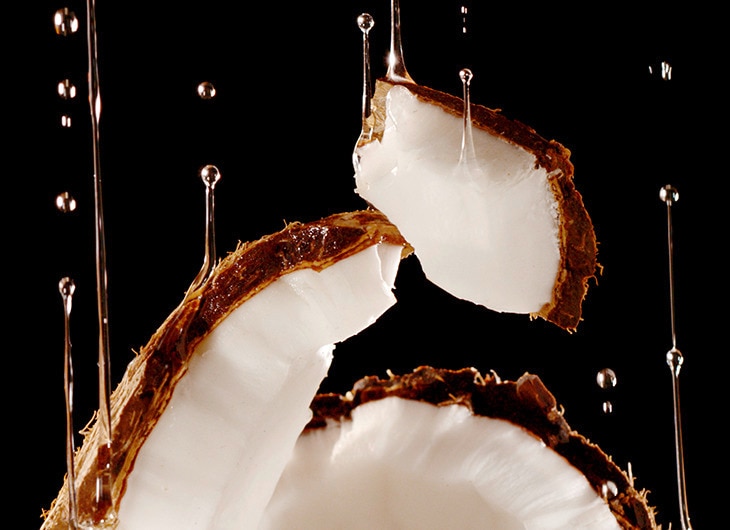 COCONUT
Why do we use it?
Coconut is the fruit of the coconut palm and is found in various forms, including water, oil and milk. We use coconut within our products to help condition, prevent damage and breakage and add softness to your hair. Our Botanique Coconut Nourish Shampoo range uses coconut oil. In this range, coconut oil replaces an ingredient called Silicone to help condition your hair, making it feel soft and smooth.