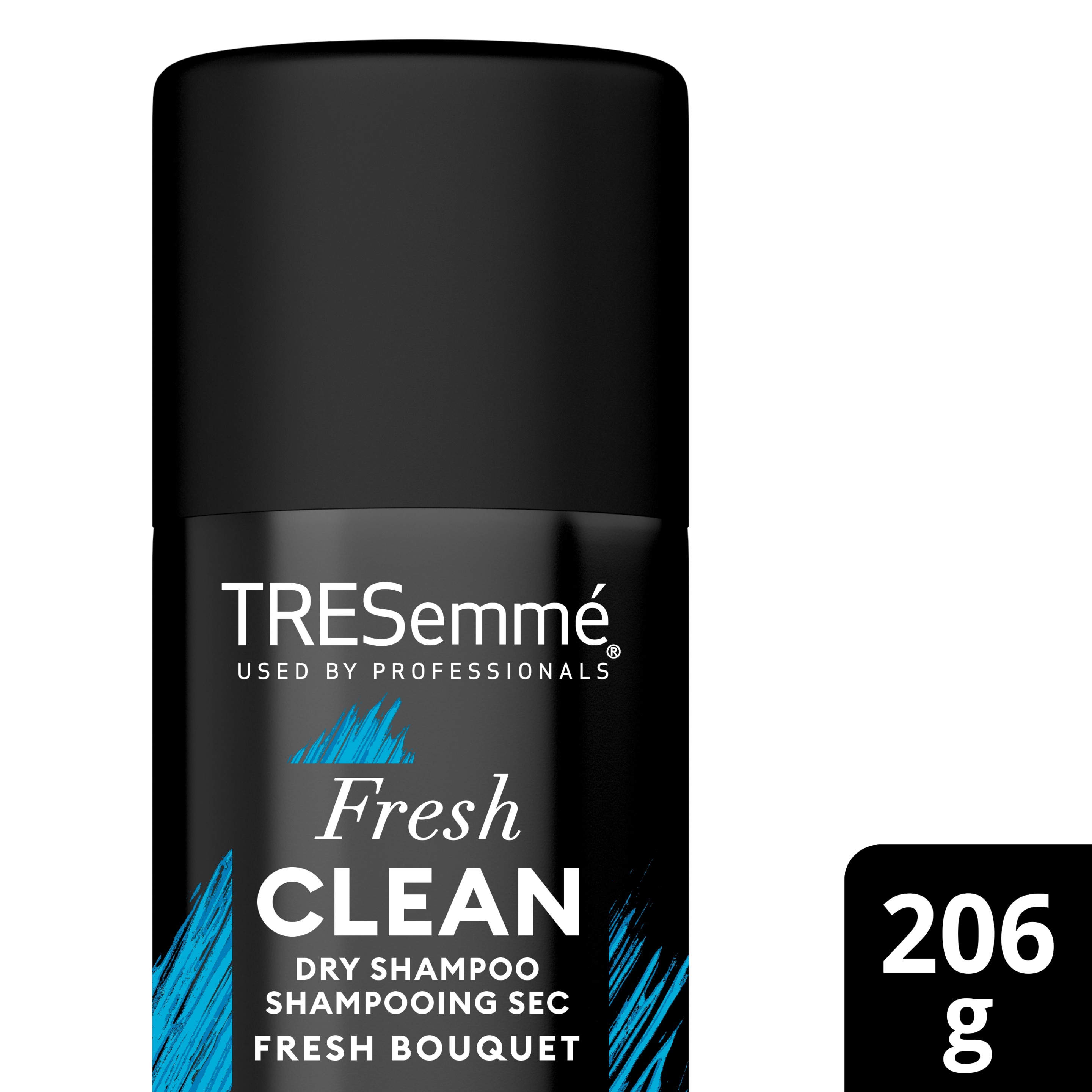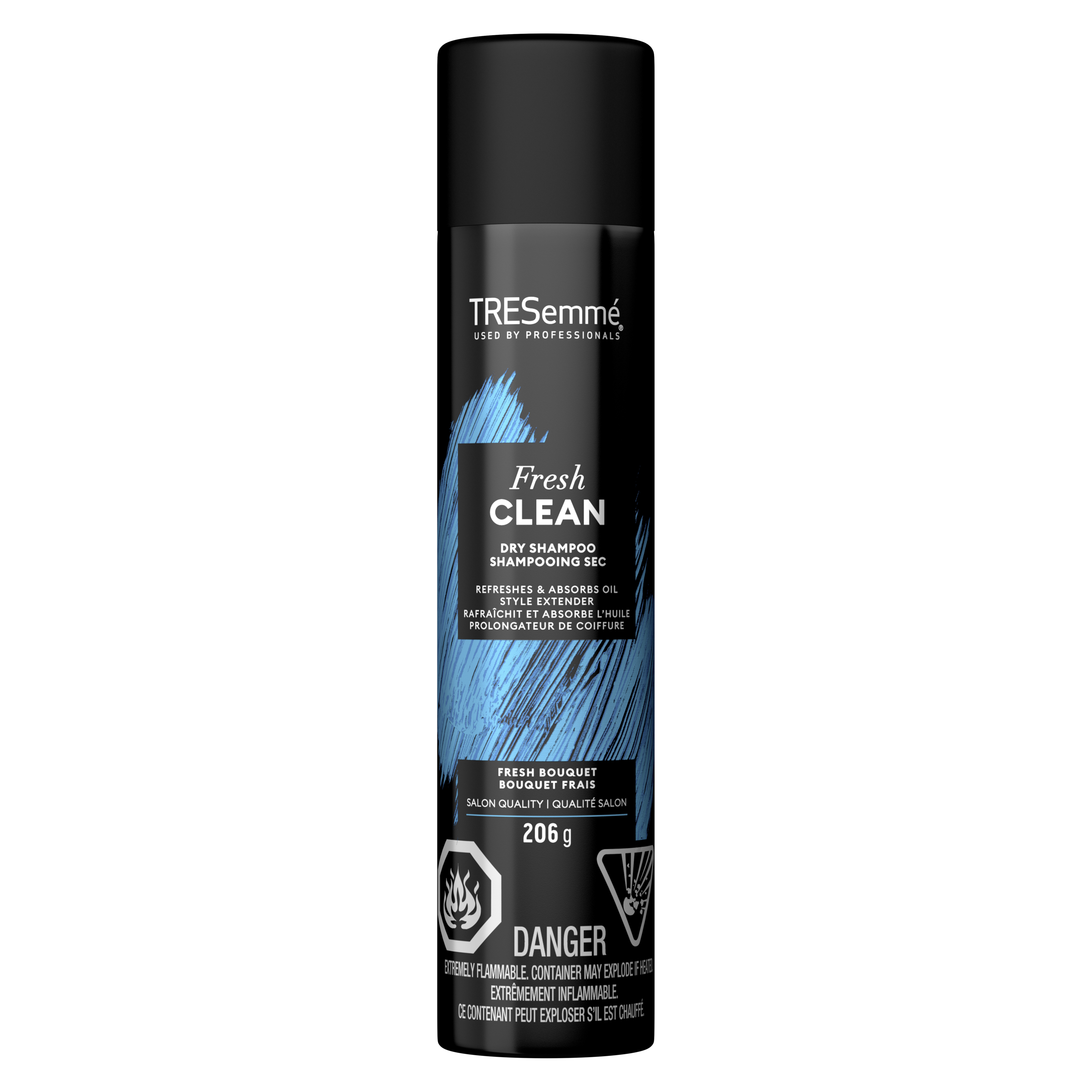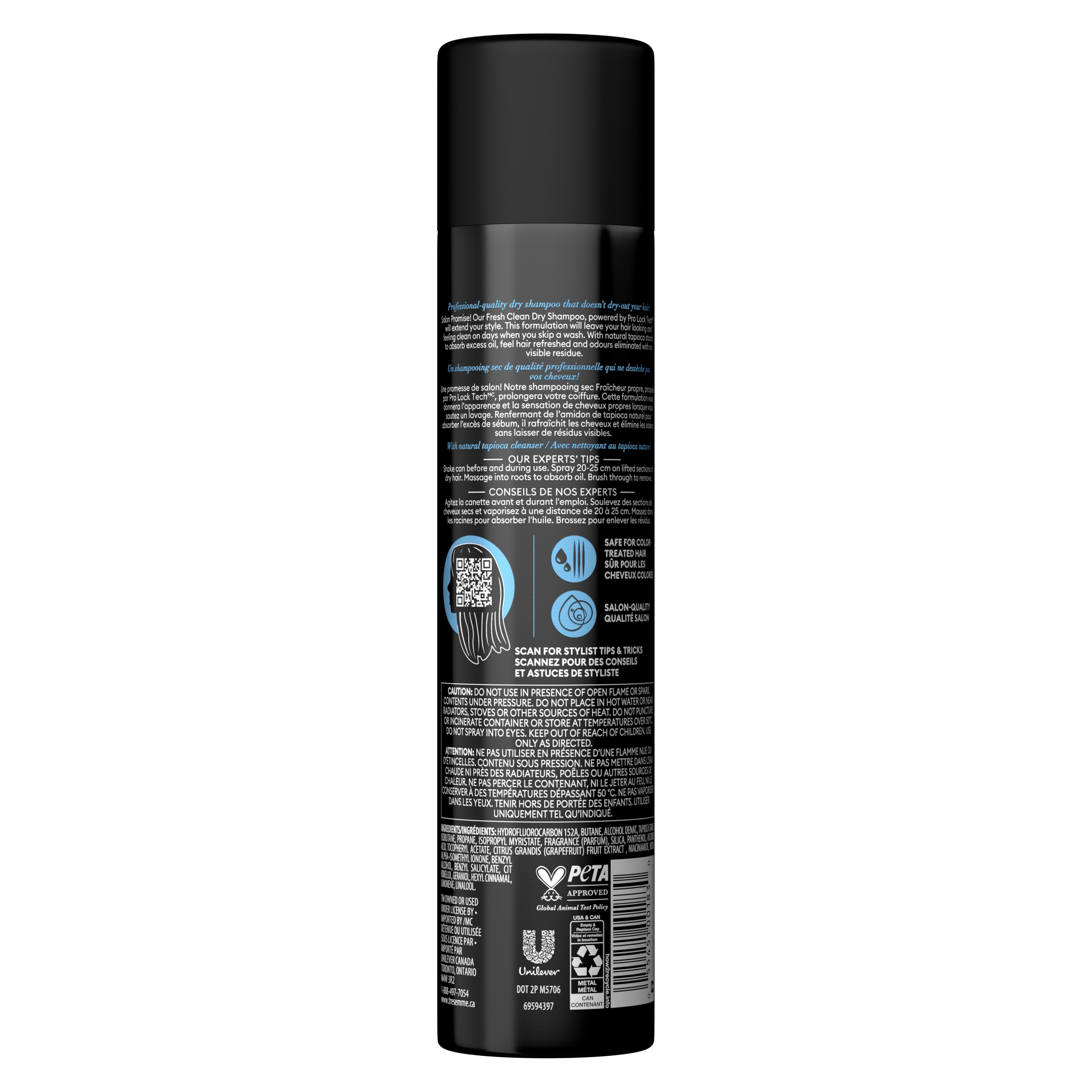 Bring a fresh look and feel to second-day hair with TRESemmé Fresh & Clean Dry Shampoo 
Nothing beats the silky clean feeling of freshly washed hair, lightweight and full of bounce. Now, you can have that refreshing experience on the go, without having to hit the shower. Second-day hair no longer has to be limp or lacklustre thanks to TRESemmé Fresh & Clean Dry Shampoo. Beat oily hair in seconds flat when you're between washes to achieve a fresh look and feel. This TRESemmé dry shampoo spray with a unique citrus and a vitamin blend is designed to perk up fine, limp hair by lifting away impurities and excess oil and eliminating odour. Our waterless shampoo restores hair anywhere, in no time flat, and leaves no visible residue. Perfect for all hair types, this dry shampoo leaves your hair looking fresh so that you can make a hair statement and conquer the day.
How to revive second-day hair to achieve lustrous locks: Shake TRESemmé dry shampoo vigorously before using, and in between sprays. Lift sections of dry hair and spray lightly at the roots in short bursts, holding the canister 20-25 cm from your head. Brush out hair, and style as usual with TRESemmé professional hair products. Does this dry shampoo give you an enviable effect? Don't keep it to yourself; share your review and styling tips.
Bring a fresh look and feel to second-day hair with TRESemmé Fresh & Clean Dry Shampoo